Rent Internet and Wi-Fi Solutions for Events and Functions
Network everything, everywhere and of any size!
Internet and Wi-Fi on Any Scale
ASCEND provides Wi-Fi solutions for events of all types and sizes. From small corporate events to large open air concerts, our flexible solutions can be adapted to any size of event. Contact us now for a customised Wi-Fi solution for your event.
Both is Possible: Rent Plug & Play or Full Service with Assembling and Dismantling
Simply Rent Wi-Fi Solutions
and Connect Yourself
Do you want to rent Wi-Fi for a livestream, a payment portal or for up to 150 users? ASCEND GmbH has the right solution for you. Discover our case systems which can be self-installed in less than five minutes and provide a cost-effective Wi-Fi solution for situations where you just need a reliable internet connection.
With our Wi-Fi rental service, you can be sure that your event or project will run smoothly.
Wi-Fi Solutions with Full Service incl. Installation and Dismantling
ASCEND GmbH offers individual Wi-Fi solutions for events and functions that are tailored to your specific requirements. Not only do we offer shipping systems that you can install yourself, but we also offer on-site service that includes setting up and dismantling the Wi-Fi infrastructure. Whether it's a live stream or Wi-Fi for many users, we design and implement a customised Wi-Fi solution for you.
Contact us now and let us help you make your event or project a success.
Smart Wi-Fi Solutions for Your Event, Even on a Greenfield Site
We offer you and your visitors optimal network coverage, even on complete greenfield sites. ASCEND provides your guests with a fast and stable internet connection that can be combined with modern marketing tools. It doesn't matter if the network is accessed by hundreds or thousands of visitors.
We pre-configure everything for you. Of course, we will also be happy to provide additional support during your event.
With SD-WAN, bundling or even the simpler load balancing, your data connections are redundantly secured.
Individual
Planning Possible

We also provide individual Wi-Fi solutions according to your specific requirements. We plan and implement the Wi-Fi network to suit your needs and ensure that it meets your expectations.

Everywhere and
Weatherproof

Our Wi-Fi solutions are available everywhere, regardless of the weather. Whether indoors or outdoors, our Wi-Fi networks provide a reliable and fast internet connection.

For Any Number of Users

We offer Wi-Fi solutions for events of any size. No matter how many users you expect, we plan and implement the event Wi-Fi to fit your needs.


"The ASCEND LTE solution enabled maximum download and upload speeds. This allowed us to teleradiate smooth PACS RIS video radiology operations in remote locations. Without ASCEND, this would not have been possible."
"... from meetings and conferences with 250 people, to concerts with 1200 guests - the network setup worked flawlessly and was used by our visitors without any restrictions or problems. We will certainly come back to ASCEND for our next event. ..."
"... We were really satisfied with the support from the ASCEND team. Everything went great. ..."
"Thanks to ASCEND, we were able to further develop the IT infrastructure so that it now works reliably and securely. Mr. Fickeis and his team also support us in meeting the extremely high data protection requirements of our customers, which we have as a call center. Even in emergencies, the response times are very short. Top, many thanks for the many years of good cooperation."
"After the departure of our system administrator, ASCEND helped us regain control of our IT within a few days. Thanks to ASCEND's help, we were able to continue working quickly and minimize the damage caused by the previous person in charge. Furthermore, ASCEND supports us in data protection and security issues in order to be able to work safely in the future. A big praise to the whole ASCEND team!"
"In the long run, a cell phone hotspot is not the solution so I was very happy to have had the mobile Wi-Fi case from ASCEND in use during our construction period."
"For our student* congress from 23/11/2018 to 25/11/2018 we rented two access points from ASCEND and were very happy with the performance and customer service. Over 250 participants* used the wi-fi and were able to use it on their cell phones throughout the weekend. We can especially recommend the customer service. Despite technical problems on the part of the location, we were helped by the company ASCEND, which led to a successful implementation."
Rent Internet and Save Money
Firstly, you don't need to buy the expensive hardware or have it serviced. Renting hardware selectively and charging it directly to your customer or project is cost-effective and transparent.
Secondly, our rental offer includes a comprehensive range of services. Thus, you can hand over all responsibilities.
ASCEND offers Dry Hire solutions for networking your public events. With us, you connect conferences, festivals, live streaming, workshops, and events of any kind. Rent Wi-Fi now and provide your visitors and guests with fast internet. At ASCEND you can rent mobile internet on any scale.
We are pleased to provide public guest networks and internal networks on request. Additionally, we  advise and support you in implementing data protection-compliant captive portal solutions.
We gladly take care of your event on-site as well as the complete assembling and dismantling by our service technicians.
Quality Assurance Through Monitoring
Discover our new event monitoring based on ASCEND's innovative technology. Rent our reliable Wi-Fi for your event and keep track of visitor numbers, activities and more at all times. We optimise internet access for your event using precise data and react to changes in real time. Make your event unforgettable with ASCEND!
Always the Best Internet Connection also Through Bundling
We will be happy to create an individual concept for the infrastructure that suits your event. Talking to someone in person is the best way to clarify which technology and hardware you need for your project.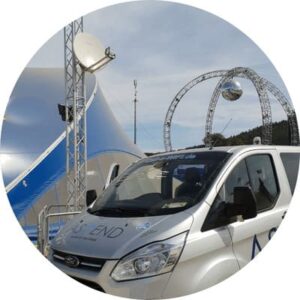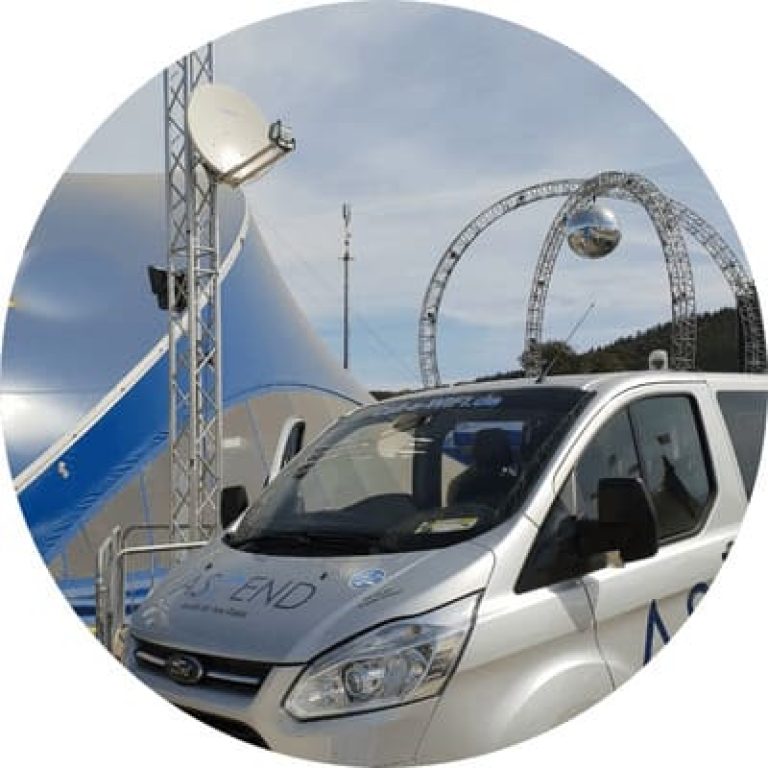 Location-independent connection with up to 50 Mbps for download and 10 Mbps for upload – also possible throughout Europe.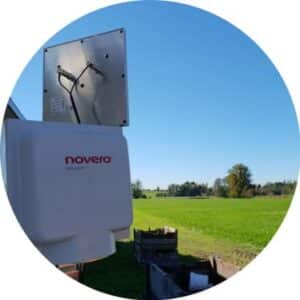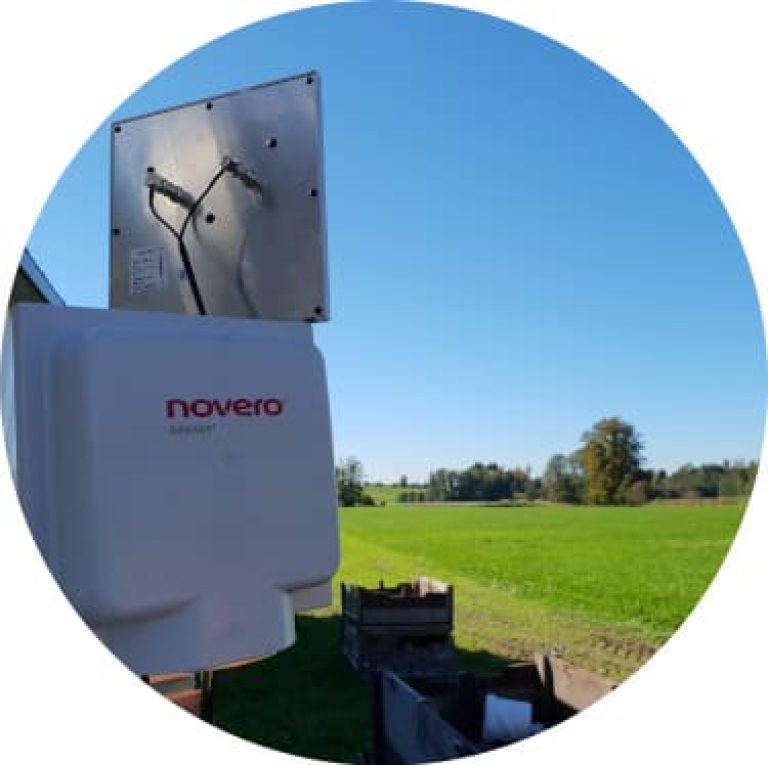 Direct radio link with high bandwidth of up to 10,000 Mbps in upload and download.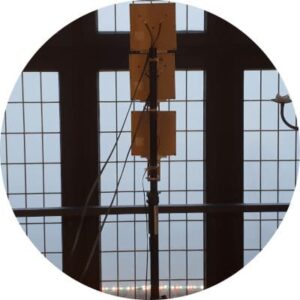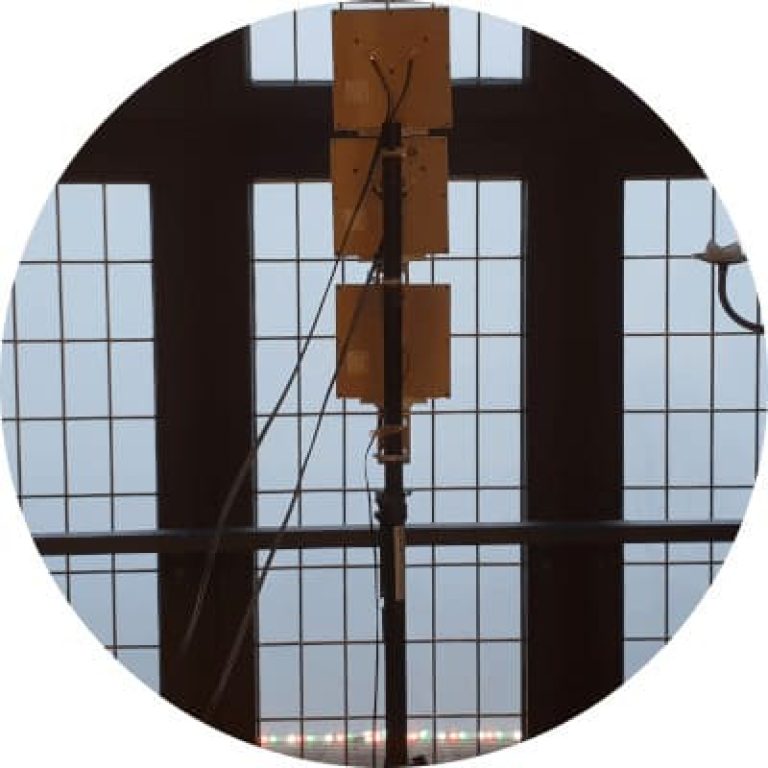 Using our LTE or 5G connections, we redundantly bundle multiple SIM cards to up to 1 Gbps.
c

Expand All
C

Collapse All
We will gladly advise you!
We are happy to hear from you!