SD-WAN -
Digital Boost
for Companies
with a Future
An SD-WAN is the ideal IT solution to effectively design large enterprise networks, including cloud applications. It makes your network faster, more reliable and more secure through its centralized, software-driven architecture. In addition, it requires less maintenance and is cheaper.
What Does SD-WAN Actually Mean?
SD-WAN stands for "Software-defined Wide Area Network". The architecture of an SD-WAN is created virtually and is decoupled from the underlying hardware.
Different data transmission paths can be combined or, if necessary, changed (eg. mobile radio, xDSL, MPLS, fiber optics or others).
Security specifications, policies and other data traffic requirements can be centrally controlled via the software. This has significant advantages and enables powerful Internet connections in almost every region.

Reliable Hardware for SD-WAN
We are completely independent in the selection of hardware. Nevertheless, from our collected
Experience highly recommends the following router and equipment manufacturers:
Peplink produces solid hardware for almost all applications. Very good usability and a top price-performance ratio characterize this manufacturer. The safety standards are also at the highest level.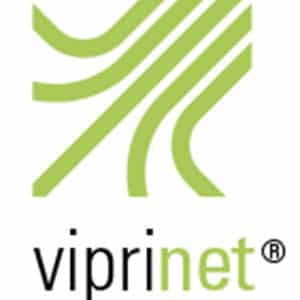 Viprinet stands for quality made in Germany. The manufacturer convinces with the highest security standards and high-quality hardware. The German manufacturer support is an additional plus.

Voleatech GmbH from Reutlingen is one of the leading "Made in Germany" providers of modern network technology and specializes in network engineering for demanding industrial environments and critical infrastructures. The VT AIR Next Gen Firewall products are therefore high-performance routers for demanding industrial environments.
We will gladly create an optimal setup for your copany and your application. Give us a call or leave us a message via the contact form. We look forward to hearing from you.
What SD-WAN Brings to Your Business
Boost your internet connections
With an SD-WAN, you combine several paths of data transmission. Therefore, the entire bandwidth is never lost in the event of disruptions. This makes your Internet connection fail-safe. Even if one provider has a failure, it continues without interruption via other lines. Small bandwidths can thus be combined into a powerful connection. A digital boost for your company!
Boost your digital applications – intelligent resource planning
The software defines which resources are made available with which priority for groups of applications. Important things must come first. Security measures are also adapted according to the trust level of the applications. This makes your applications work faster and better.
Boost your budget – less IT maintenance
The cost of time-consuming on-site implementation for each location is eliminated because you control settings and security policies centrally. Specifications and protocols are carried out consistently at each site without costly technician deployment.
Boost motivation & productivity
Your colleagues will no longer want to do without the SD-WAN. The noticeably better user experience at work motivates because productive work is now easier.
Start a SD-WAN Boost in Your Business
How an SD-WAN Works in 4 Steps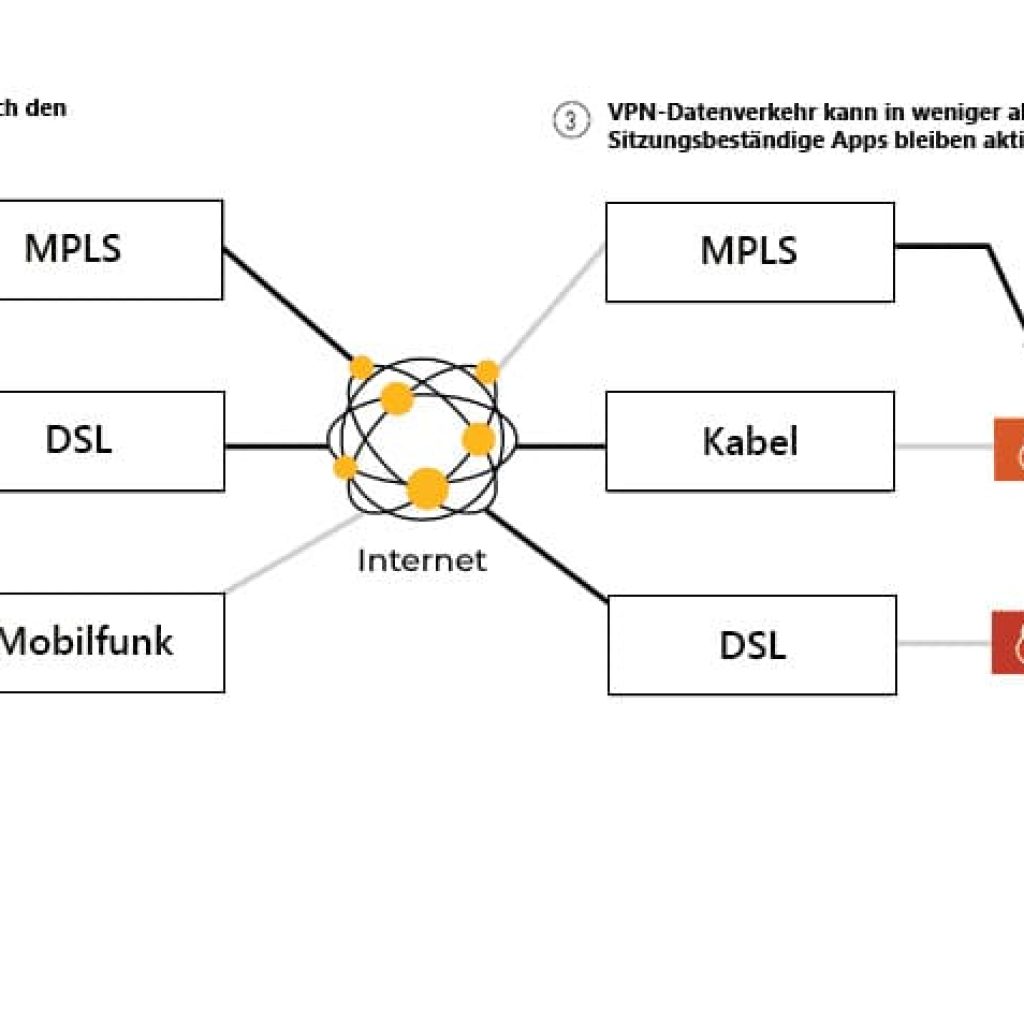 Each session is divided into digital packages. Each packet receives 256bit AES encryption.
Packets are sent over any WAN link through the SpeedFusion tunnel.
VPN traffic can switch in less than a second. Session-persistent applications continue to run.
Packages are decrypted and reassembled into the original session.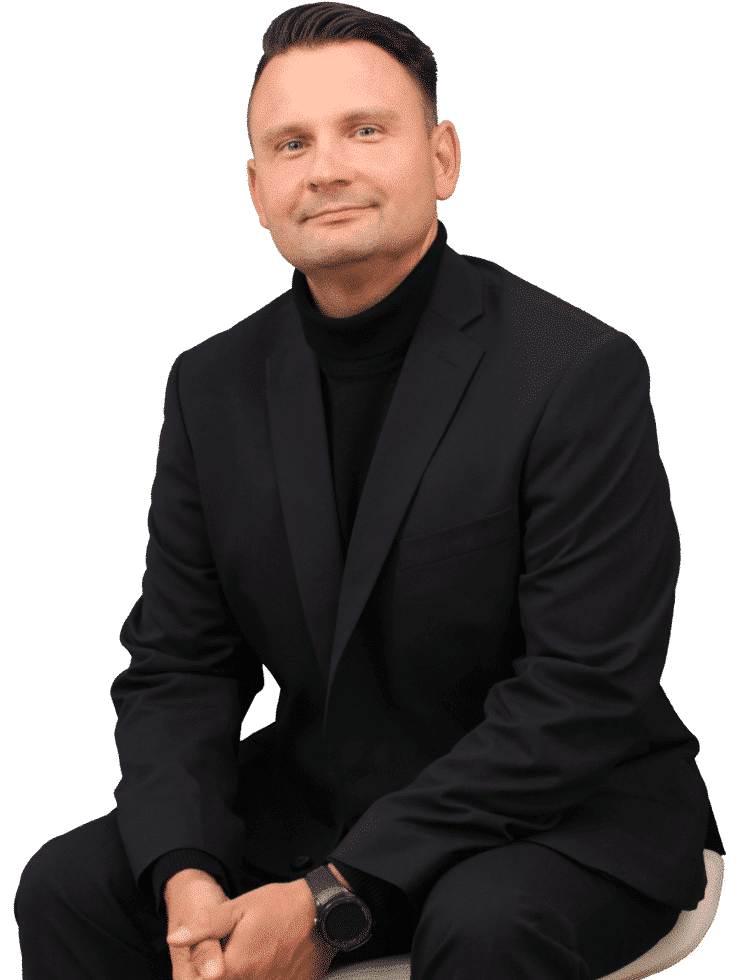 Planning of WAN or Internet access incl. Bundling
Planning, execution and management of site networks
Set up and operate a hosted site in your data center
Support tailored to your needs
Expert hardware and software consultation
Rental and sale of SD-WAN hardware and software
Coordinated data plans with available providers
Advanced IT services such as Wi-Fi and other network infrastructure
100% solutions with ASCEND: We always look at the entire task with you and find the optimal solution for your connectivity! Manufacturers of network technology usually only offer you devices. But this is only a partial solution. We go the necessary extra mile to solve your entire task or problem. This includes the consultation, the implementation, and further support – on request also 24/7.
ASCEND takes care of our Internet connection and our IT. The service is great and above all adapted exactly to our needs. In order to find the right solution for our situation on site, sufficient time was taken. First, we were well advised. Then followed a tailor-made offer! We are happy to work with ASCEND and gladly recommend them.
In the long run, a mobile phone hotspot is not the solution, so I was very happy to have had the mobile WLAN case of the company ASCEND in use during our construction period.
Thanks to ASCEND, we were able to further develop the IT infrastructure in such a way that it now works reliably and securely. Mr. Fickeis and his team also support us in meeting the extremely high data protection requirements of our customers, which we have as a call center. Even in emergencies, the response times are very short. Top, thank you very much for the many years of good cooperation.
Intelligent, software-driven SD-WAN enables organizations to optimize wide-area networks and ensure trouble-free connections. Extending existing infrastructure with SD-WAN capabilities has been proven to reduce costs and improve availability as well as performance.
ASCEND supports H2FLY on the way to emission-free flying
Electric, emission-free flying is an important step on the road to sustainable mobility. Choosing the right platform and a strong partner enables the successful implementation of innovative passenger aviation projects. Therefore, H2Fly relies on the network experts from ASCEND.

MDR: successful jump to greater safety and reliability
Thanks to ASCEND's solutions, the MDR is able to bundle all available bandwidths and ensure reliable data transmission.

Frequently asked questions about SD-WAN
SD-WAN (Software-Defined Wide Area Network) is a technology that helps companies make their networks more efficient and secure. There are a lot of questions surrounding SD-WAN, such as whether it's secure, whether it's software, or whether it uses VPN. Many are also concerned about whether SD-WAN will replace MPLS or whether it can replace a firewall is also on the minds of many. In our FAQs, we answer these and other questions, as well as explaining why SD-WAN should be implemented in the enterprise and whether it is also worthwhile for smaller companies.
We are happy to hear from you!